Hey, now…only four months between episodes. That's better!
This episode features Perpetual Groove — PGroove to their fans — a jam band out of Athens, Georgia that doesn't have that southern rock sound to them. I've been listening to these guys a lot and await a West Coast tour.
I promised some links in the show notes from the show, so here goes:
Call the comment line at +1.206.350.2694, or drop us a line at comments [at] jamjourney [dot] com.
And, as always, here's a video bonus: Perpetual Groove performs "Sweet Oblivious Antidote" at the Ameberland IX festival at Cherokee Farms, Lafayette, Georgia on May 25, 2008.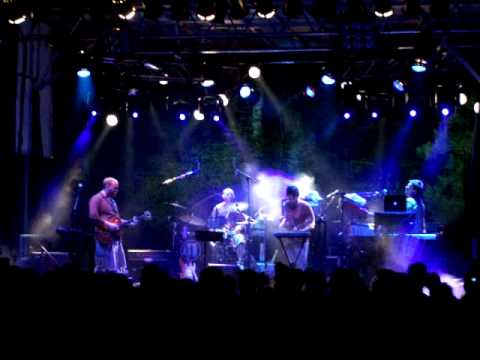 Play the episode here:
JamJourney: 12th Leg
[ 0:01 ]
Play Now
|
Play in Popup
|
Download