The first show of 2010 — which sure beats the only show of 2009!
I found Ultraviolet Hippopotamus while looking at the various jam bands that performed New Year's Eve shows. This Michigan band is terrific, and I found a great show with superior audio quality performed at Czar's in St. Joseph, Missouri, on October 19, 2007.
You'll find Ultraviolet Hippopotamus here:
Call the comment line at +1.206.337-7321 (note this is a new call-in number), or drop us a line at jamjourney [at] gmail [dot] com.
There's not much of the Hippo on YouTube, but this is a pretty nice introductory video.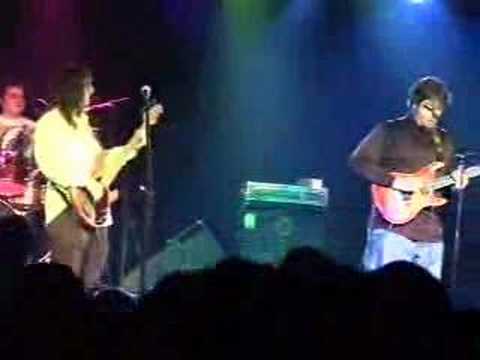 Also, as promised, here's the link to the YouTube video of Elvis Costello, the Imposters, Nick Lowe, Levon Helm, Allen Toussaint, Larry Campbell and Richard Thompson performing the Grateful Dead's "Tennessee Jed."
Play the episode here:
JamJourney Leg 13
[ 47:15 ]
Play Now
|
Play in Popup
|
Download