Ryne Gioviani recommended a couple bands in an email, including U-Melt, a New York-based band with more than 500 shows under their belts. Three songs are included in the podcast, including Impedimentea from the Summer Camp Festival in Chillicote, Illinois on May 23, 2009, Air from the Highline Ballroom in New YHork on New Year's Eve 2007, and The Fantastical Flight of Caption Delicious from the High Noon Saloon in Madison Wisconsin on October 9, 2006.
In addition to the U-Melt website, you can find them at…
As always, here's an added bonus, a YouTube video of U-Melt performing "Go" at the North Carolina Winterjam Fest: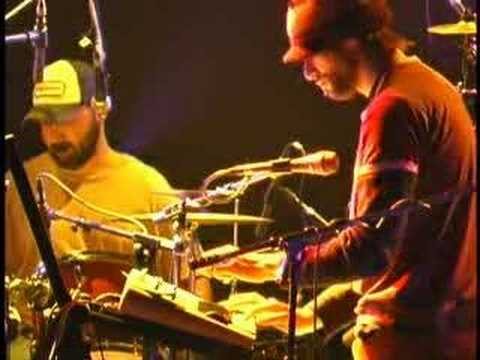 Please drop me a line, especially if there's a jam band you think I should feature on JamJourney. Send your email to jamjourney at gmail dot com.
Listen to the episode here:
JamJourney Leg 14: U-Melt
[ 46:16 ]
Play Now
|
Play in Popup
|
Download